Meet our team at Northern Oklahoma Regional Pediatric Clinic! Please take a few moments to learn about our skilled practitioners.
At Northern Oklahoma Regional Pediatric Clinic, we consider it both a great joy and responsibility to care for children. Most of us are parents ourselves, so we strive to be understanding and available to the families we are privileged to serve. We are honored that you have chosen us as your child's primary medical provider and are confident that you will be pleased with the quality of care and service that we can provide you and your family.
A vital part of our service to children begins with our outstanding staff who works hard to manage and maintain a professional, caring and supportive environment for our patients in a timely manner. Our doctors and nurse practitioners are lifelong learners. Not only have they received advanced medical training in pediatrics, they continually pursue ongoing education to stay abreast of the latest in child health care.
Your child's health is as important to us as it is to you. We look forward to providing you with excellent pediatric care in the Kay Co. area.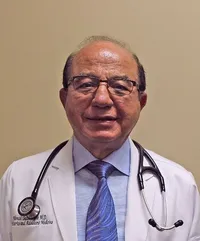 Ahmad S. Agha, MD, FAAP
Greetings, with love to all my patients; Many of you are wondering where Dr. Agha disappeared to. I did not disappear. On Monday, Feb 6th, 2023, I suffered a stroke that paralyzed my left side while preparing to go to my clinic. The stroke did not affect my cognitive functions and speech, thanks to God. The next day, I was transferred from Ponca Alliance Hospital to OKC St. Anthony Hospital and stayed in a hospital rehabilitation facility for over one month. Later, I was assigned to Dallas to attend the Neuro Day Rehab of (Baylor, Scott & White Hospital) and have been there for the last three months. Since the stroke incident, I have been wheelchair-bound, and with the rehab, I can now walk with a cane with some assistance.
When some of you asked me, "When am I retiring?" I always answered, "Not yet!" However, with my current physical disability, I cannot attend to patients in an office setting. I may continue to do consulting work or telemedicine.
Over the last forty-six years, I have greatly enjoyed serving the pediatric needs of families of Ponca City and its surrounding areas. It was my joy and privilege to help three generations. I did not intend to leave you suddenly, yet strokes are unpredictable and can change one's life's plans. The pediatric clinic established by myself, along with Dr. Jane Thomason, will continue to serve the community with Dr. Walker and Dr. Sinton and the experienced Pediatric Nurse Practitioners Brenda Peters and Lacy McNett.
God bless you all, and thank you for trusting me throughout the years! Dr. Ahmad Saleh Agha M.D. The "Genuine OKIE"
Michael Walker, MD, FAAP
Dr. Michael Walker is a board-certified pediatrician that grew up in Norman, Oklahoma. He is a member of the American Academy of Pediatrics, Oklahoma State Medical Association. Dr. Walker earned a bachelors degree in microbiology from the University of Oklahoma and continued his education at the University of Oklahoma Medical School. Upon completing his medical degree, Dr. Walker served as Chief Medical Resident at OU Medical Center following his residency training and produced several publications during his residency as well.
In 1994 Dr. Walker moved to Ponca City and joined Northern Oklahoma Regional Pediatric Clinic. Dr. Walker has served on several committees as well as serving as the Chief of Staff at Alliance Health Ponca City. Dr. Walker believes in getting involved in his community. He has been an active member of various community boards and organizations throughout the years. He currently is serving as one of the Ponca City High School Football physicians.
Dr. Walker and his wife have 4 children and 2 grandchildren. In his spare time, he enjoys boating, outdoor activities, woodworking, watching football and spending time with his family.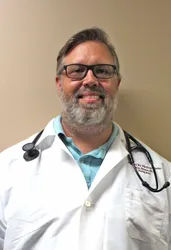 Peter Sinton, MD, FAAP
Dr. Peter Sinton is a board-certified general pediatrician, who grew up in Ponca City. He is a member of the American Academy of Pediatrics, Oklahoma State Medical Association. Dr. Sinton attended college at the University of Dallas in Irving, TX. He then went on to further his education at the University of Oklahoma Medical School, completing his residency at LeBonheur Children's Hospital Memphis, Tennessee. During his residency he also worked for St. Jude's Children's Research Hospital.
Dr. Sinton moved back to Ponca City in 2007 and joined Northern Oklahoma Regional Pediatric Clinic. He has served on several committees at the Ponca City Hospital. He and his wife are active members in their church home as well as avid supporters of various community organizations and businesses such as the local American Red Cross, Exploration Destination, and the Ponca City Humane Society.
Dr. Sinton and his wife Jamie have three boys, Jude, Maxwell, and Kingston. They are all big Sooner fans. Dr. Sinton enjoys singing in his church choir, gardening, cooking, and spending time with his family.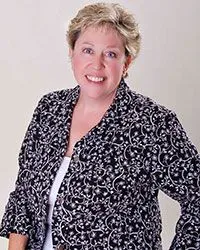 Brenda Peters, APRN-CNP
Brenda earned her Master's in Nursing from Wichita State University in 2002, her Bachelor of Science in Nursing from St. Mary of the Plains College in Kansas in 1990, her Associates in Science Nursing from Northern Oklahoma College in 1987 and earned her LPN from Pioneer Technology Center in 1984. She joined our Clinic in 2002, shortly after obtaining her certification as a Nurse Practitioner certified in Pediatrics thru NAPNAP (National Association of Pediatric Nurse Practitioners). During her employment at Ponca City's local hospital, Brenda was awarded with Via Christi's Mission Award in 1998, then St. Joseph's Regional Medical Center Mission and Ministry Award in 1999 and was awarded Mission Accomplished Award by Via Christi Oklahoma Medical Center in 2002.
Brenda came to us with 3 years of LPN experience with the Medical/Surgical Ward, 3 years with Birth and Family, and the Emergency Room at Ponca City Medical Center where she was promoted to Director of the Emergency Department gaining another 25 years of experience and earning her certification of Emergency Room Nurse through the Emergency Nurses Association.
Brenda is compassionate about the care of her patients. She loves to teach and help her patients grow up healthy. Brenda was raised in this area and has many extended family and friends. Family is important as evidenced by over 33 years of marriage, 4 daughters and 2 grandchildren. Brenda enjoys farming, sewing, cooking, crafting, and most of all spending time with her family.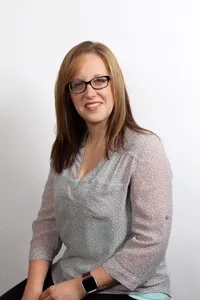 Lacey McNett, APRN-CNP
Lacey McNett was born and raised in Ponca City, Oklahoma. She is married to Josh McNett and has 3 children that she loves spending time with. Lacey stays very active with her children's activities as well as with extended family and friends. She is a big fan of OU Sooners football, OKC Thunder basketball, and loves to read.
Lacey joined our practice in September 2015 and specializes in Pediatrics, holding a certificate from the NAPNAP. She has many years of nursing experience, spending 4 years at the Ponca City Urgent Care Clinic, 6 years at Blackwell Hospital, and another 6 years at Ponca City Medical Center's (now Alliance Health) labor and delivery ward.
She graduated with HONORS from Pioneer Vo-Tech in 1999 with her LPN, from Northern Oklahoma College in 2002 with an Associates of Science, Bachelors of Nursing from University of Oklahoma in 2004, and earned her Masters in Nursing with HONORS from the University of Oklahoma in May of 2015.